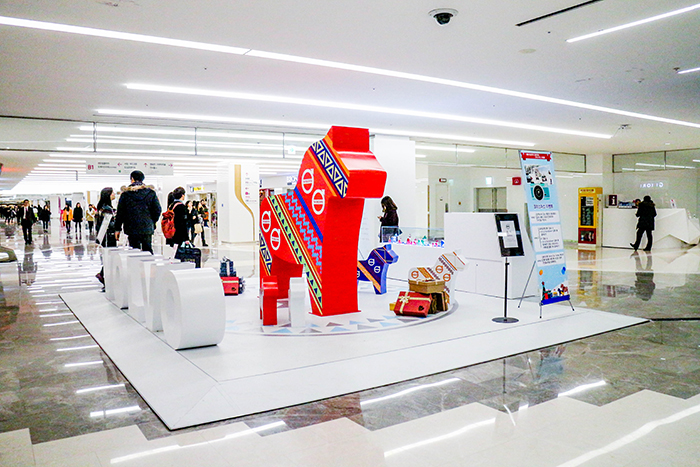 Photo: Underground shopping mall in Seoul
Korea's four distinctive seasons, with cold winds in winter or the sudden downpours during the rainy season in summer may cause varying levels of inconvenience in having a pleasant shopping experience in Korea. However, the weather causes no problem at the top five underground shopping malls in Seoul, where one can go and fully enjoy shopping, without being restricted by the whims of weather. These underground malls boast a large number of shops and offer more reasonable prices than stores at shopping zones such as Sinsadong Garosu-gil Road or Myeong-dong. Plus, these malls are near public transportation, allowing you to visit the malls and enjoy shopping while keeping your feet dry even in the middle of a rain storm.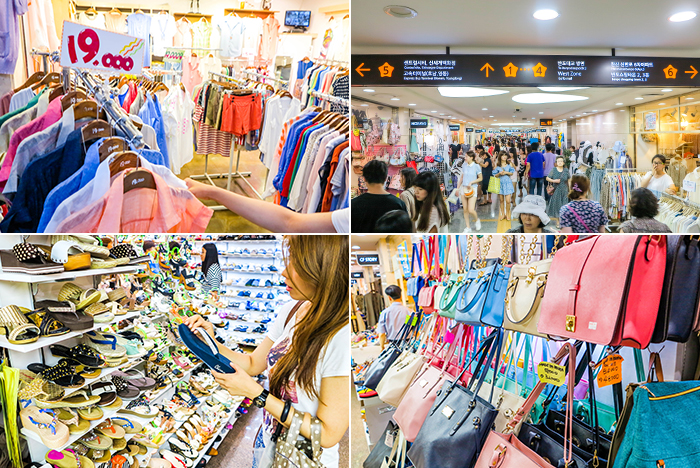 Photo: Scenes around Goto Mall
Goto Mall, a contraction of gosok teomineol, meaning "express bus terminal," is often called a shopping heaven for women. The 880-meter-long alley consists of a multitude of stores offering various goods, making it the largest underground shopping mall of its kind in Seoul. The latest clothing trends, accessories, cosmetics, interior products and whole sale flowers – you name it, Goto Mall has it.
At the end of the mall's long asiles, restaurants and food courts are available for shoppers to ease their hungry stomachs after a big shopping spree. Goto Mall offers relatively cheaper deals than Dongdaemun and Namdaemun markets, which are frequently visited by foreign shoppers. Do not miss out on the fun of bartering for great deals on great products.
Yeongdeungpo Underground Mall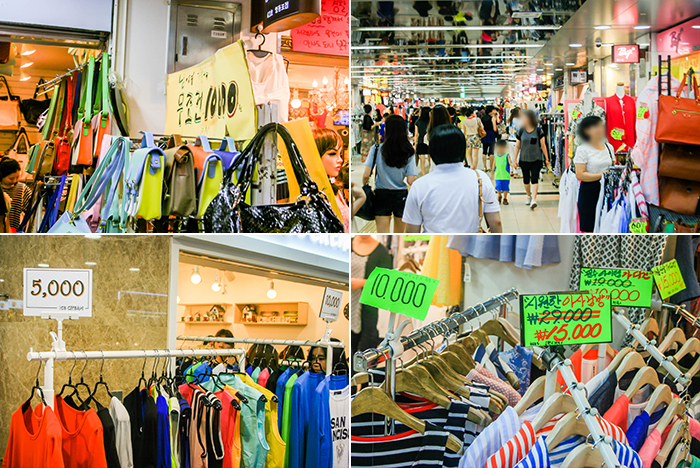 Photo: Yeoungdeungpo Underground Mall views
Yeongdeungpo has long been a hub of public transportation in Seoul that is always crowded with people coming and going. Since the opening of Times Square, a mega shopping mall in 2009, it has been drawing even more traffic. Yeongdeungpo Underground Mall offers a variety of products marketed to different age groups from teenagers to seniors. Yeongdeungpo Underground Mall mostly caters toward menswear but is also near Shinsegae Department Store and Times Square for a variety of shopping options.
Gangnam Underground Shopping Center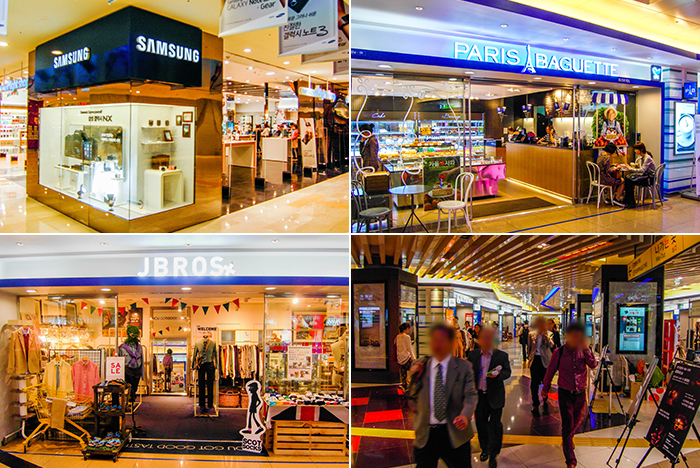 Photo: Shops in Gangnam Underground Shopping Center
Gangnam is quite popular among international travelers, and the new underground shopping mall is where affordability meets quality. Gangnam Station, on Seoul Subway Line 2, boasts the greatest concentration of clothing, cosmetics, and telecommunications stores, making it easy for shoppers to do price comparisons before making purchases. Also, the Sinbundang Line Underground Shopping Center, which is attached to Gangnam Station, features low- to mid-priced brands and franchised coffee shops spread out over a large area, offering one of the most convenient and comfortable underground shopping experiences. For those who are determined to go on a big shopping spree, try walking through Gangnam Underground Shopping Mall all the way to Sinnonhyeon Station, and exiting out on to Gangnam-daero Road.  The much-loved Gangnam-daero Road is known for its sprawling shopping district.
Jamsil Underground Shopping Center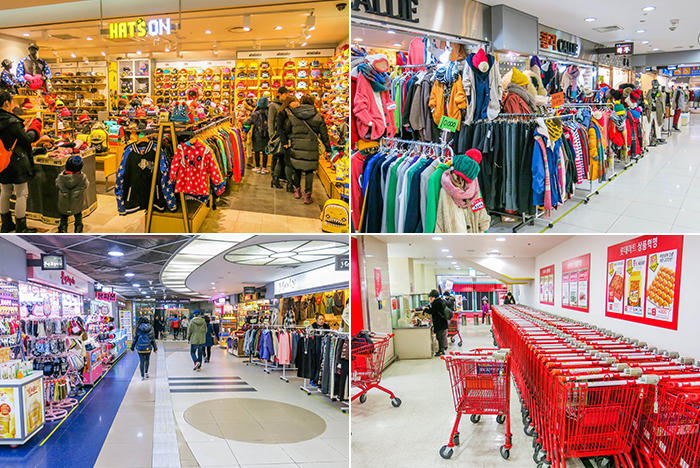 Photo: Snapshots of Jamsil Underground Shopping Center
Another shopping center in the heart of Seoul is located at Jamsil. This underground shopping mall is rather small in scale, yet offers sufficient options for shoppers. Jamsil Underground Shopping Mall is connected to Lotte World and Lotte Department Store – Jamsil Branch, offering the chance to enjoy exquisite Korean cuisine at a variety of restaurants. With the opening of Lotte World Mall, the shopping center has begun to draw in more and more traffic.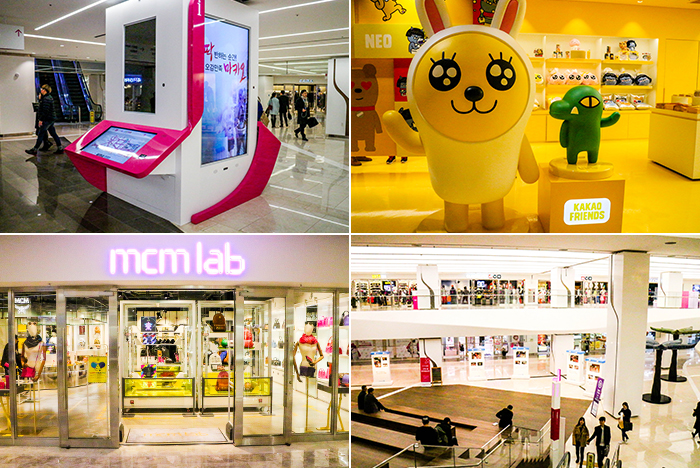 Photo: Stores in COEX Mall
COEX Mall is a well-known underground shopping mall in Korea housing many brand stores. A movie theater, aquarium, duty-free shops, casino, COEX InterContinental Seoul, and department stores are delightfully connected to the underground mall, making it possible to enjoy shopping and cultural experiences without leaving the building. Famous restaurants and trendy dessert cafés, along with character pop-up stores and kid's cafés located in the mall provide a fun day for all generations.
☞ 1330 Korea Travel Hotline: +82-2-1330 (Korean, English, Japanese, Chinese)